Compassionate and Affordable Cat Care Resources
At Ponderosa Veterinary Clinic we build relationships centered on the wellbeing of your cats and kittens. This is why when you walk through the front doors or visit us online you will be greeted with a full team of dog and cat lovers to welcome you to the family. We want to make sure that every member of our family's needs are met and that they are safe, happy, and healthy. As a veterinarian serving Colorado Springs for many years, we want to continue providing affordable pet care for all cats and dogs. Our services range from surgery to wellness exams, and additionally, we offer cat resources and recommendations aimed at helping you provide the best care for your feline friend.
PET ARTICLES AND EDUCATION
View these cat-specific pet blogs that are aimed to help you make sure your furry friend is happy and healthy. At Ponderosa Veterinary Clinic our veterinarians are dedicated to ensuring that your cats and dogs are healthy. One of the ways we do this is through our Free education resources providing cat owners health and preventative information. 
With the arrival of fall and the end to summer, the season of allergies is upon many residents of Colorado. Luckily, there are many ways
Over the last week, you have noticed that your cat hasn't been spending as much time playing and has been hesitant to jump up onto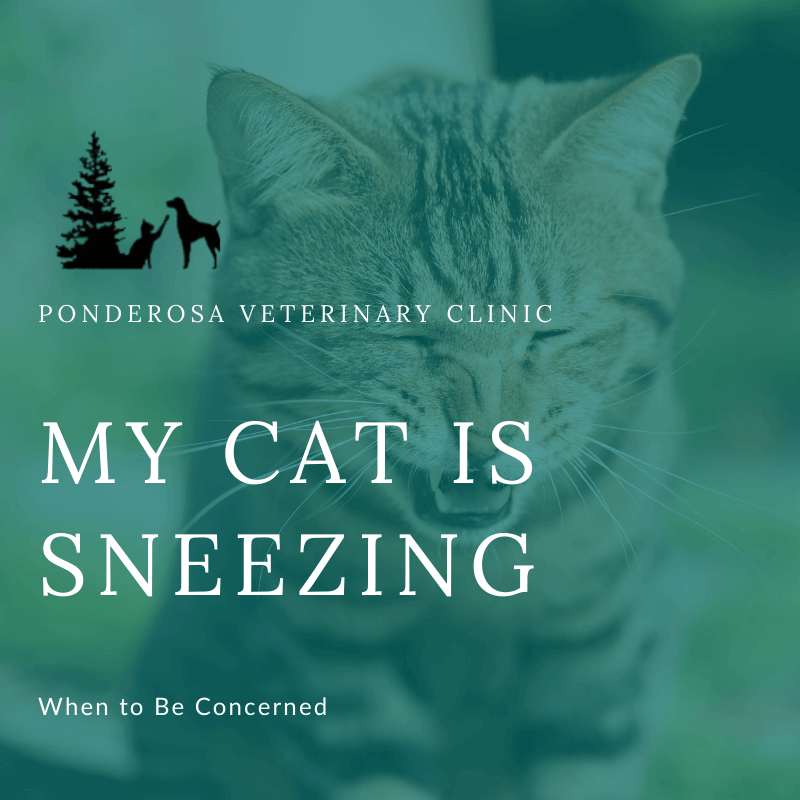 Your cat hops up beside you on the couch, nuzzling your hand in an attempt to get pet. Once he takes a seat, he sneezes
Your cat deserves the best of the best, food. Providing so many options and combinations from different brands, it is difficult to decipher what is best for your cat. Considering our years of experience as veterinarians we have provided the following food recommendations by the following brands. These foods all target a different aspect of your cat's digestive system. Follow the links for a discount on these specific brands.  
Colorado Springs Cat Resources
If you are mourning the loss of a beloved cat, remember it is important to acknowledge your personal grief. Grant yourself permission to express the feelings and the time to process the loss. Try not to move too quickly so that you can ensure that you are grieving at your own pace. Consider doing the following to grieve the loss of your cat:

Assisting your kids with the loss of a cat
Pet loss is difficult for adults and kids as well, help your kids through the loss of a cat as you navigate it yourself. They will also need time and the freedom to express their emotions so it is important to give them the space they need as well as be available for them to talk about it. It may seem easier to tell them their pet ran away or is on a farm, however it can be worse in the long run and it can be damaging to your child's mental health.
Ponderosa Veterinary Clinic truly cares about the wellbeing of your cat. We have compiled this list of local resources and contacts that can assist you in properly caring for your furry friend. Our team of veterinarians has worked and served dogs in the Colorado Springs community for many years, dedicating themselves to provide an understanding of all things cat wellness. If you have any questions regarding your cat's wellness reach out to our team today!